Vandaag is Sinterklaas aangekomen. Kevin, Quinn, Jamie en Desiree hebben bij ons de aankomst op televisie gekeken. Kevin was helemaal gespannen. Die Rick snapte er helemaal niet van.... En hoe moest het nu, nu het Grote boek weg is???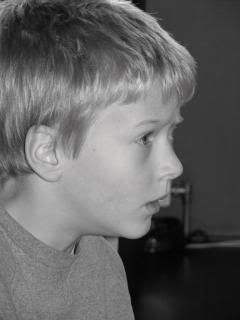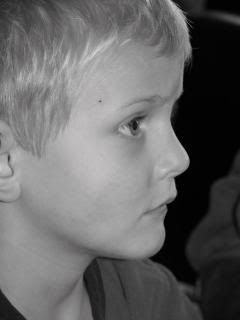 Gespannen koppies..., dus vanavond het
Sinterklaasjournaal
maar weer kijken hoe dit afloopt....
Daarna kwam Sint ook in Loosdrecht aan, dus daar hebben we ook even gekeken. Het was erg leuk! Sint kwam met de brandweerwagen en een koets. In de brandweerwagen hing een trapezepiet!
------------------------------------------------------------------------------------------------
Today Sint Nicolaas came to the Netherlands. Kevin Quinn, Jamie en Desiree have seen his coming on tv with us.
Kevin was seriously tensed. Rick didn't do it right at all.... And the big book of Sint Nicolaas is gone, what now?????
Tensed faces..., so they have to watch '
Het Sinterklaasjournaal'
this evening to see how this goes on....
After that Sint came also in Loosdrecht, so we went there also. It was very match fun! Sint came by fireengine and a chaise. In the fireenige hung a Black Piet!
Want to know more about this Dutch tradition?
Read here
!